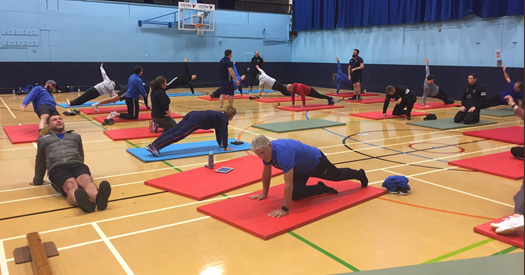 Licensed Partner of UK Coaching
|

The Guernsey Sports Commission is a licensed workshop partner of UK Coaching and offers a number of recognised courses for schools, clubs and community groups. If you are interested in hosting or attending one of these workshops please contact the Guernsey Sports Commission.
Courses can be run on request by our in house team of tutors whilst there is a suite of online courses that can be accessed directly through UK Coaching - https://www.ukcoaching.org/
1st 4 Sport Multi Skills UKCC2
1st4sport Level 2 Award in Multi-Skills Development in Sport provides learners aged 17 and over with an introduction to the processes and principles of supporting child development through multi-skills.
Safeguarding & Protecting Children
This workshop will raise your awareness of the tell-tale signs of abuse, and give you the tools and confidence you need to deal with any issues sensitively, appropriately and effectively should the need ever arise in your coaching career.
Keeping Safe in Sport: Safeguarding for Young Volunteers (13+)
This workshop is for young people (aged 13-17) involved in volunteering activities, who are unable to attend the adult 'Safeguarding and Protecting Children' certification.
How to Coach the Fundamentals of Movement
For coaches who work with all ages and abilities - helping to nurture physically confident children and adults.