The On Your Marks Programme provides an opportunity for young people to participate in a range of different sports from only £1 per hour during the school holidays.
The Guernsey Sports Commission is keen to encourage children and young people to stay active by taking part in sports and activities without cost being a barrier.
 
Fun and Fit Club - Years Reception to Year 2
Multi Sports - Years 3 to 6 (Monday, Thursday and Friday sessions ONLY)
We are also putting on an exciting new Football Tournament this February Half Term for children in Years 7 -12.

Come along with your friends or as an individual, everybody is welcome!!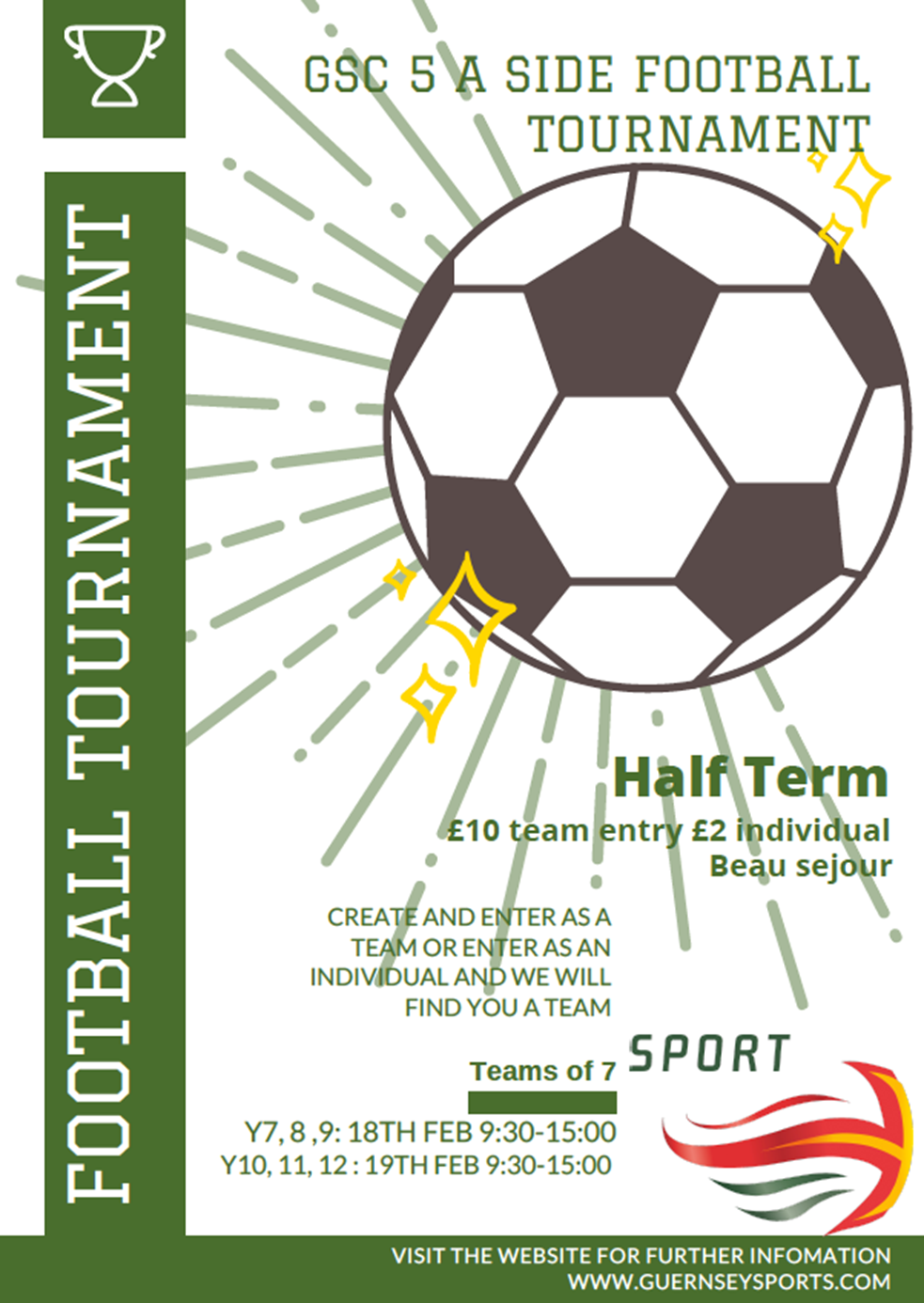 Football Tournament for Year 7, 8 and 9
Football Tournament for Years 10, 11 and 12
You will receive booking confirmation within 7 days, if you have any queries please contact info@guernseysports.com