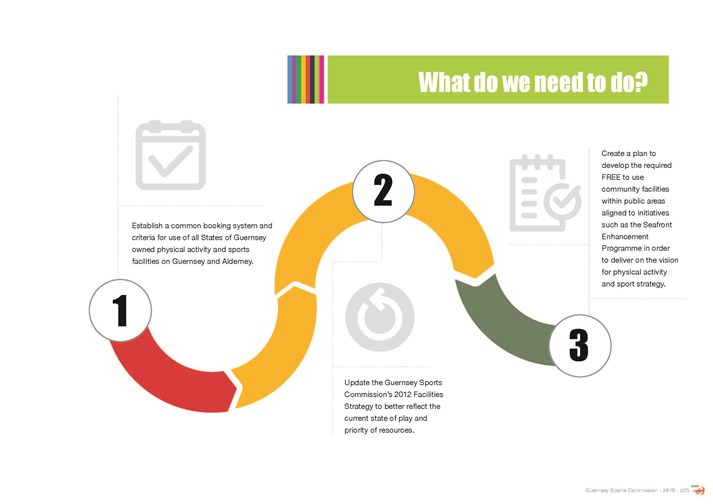 The Guernsey Sports Commission published its ambitious 5-Year Action Plan earlier this year and is making progress on all 8 workstreams.
Our Action plan supports the aims and objectives of the Committee for Education, Sport & Culture's Active 8 Plan for Sport which is due for debate in August.
Funding unlocked through the approval of the CfESC Active-8 Plan for Sport will enable to us to achieve our vision that "everyone in Guernsey should have the opportunity and support to participate and compete, and fulfil their potential no matter what their background, age, or level of ability in a safe and supportive environment."
We can only do this by working in partnership with the States of Guernsey, our member sports and the wider community.
In advance of the States Debate, we asked some islanders involved in sport for their personal perspective on elements of the Guernsey Sports Commission's Action Plan and why the work we do is important to them:
Facilities – Mark Latter, CEO Guernsey Cricket
"Guernsey has an enviable record of producing sporting excellence across a myriad of pursuits that carries the island name across the world. The performances of those individuals and teams is built on the accessibility and availability of some of the finest facilities around.
Acknowledging the limited space, we see many sports applying the #GuernseyTogether ethos sharing grounds, equipment and people thus maximising use and financial viability. Yet so many only exist thanks to a willing band of volunteers manning a mower, cleaning a shower block or painting the lines. That is not to mention the annual fund raising to keep the facility open.
This multi-use creates sporting and community hubs that themselves become an important focal point and home to not only a National Team or Club but, spectators and parents who all come together to share the highs and lows of sport.
Never has the need for fit for purpose, safe and accessible sports facilities been more evident than the demand for these very spaces after the lockdown ended 20 June. Whether old or young there was a marked increase in demand that must be provided for to keep our island fit in mind and body and, for some who aim to become the next sporting name we can all be proud of."