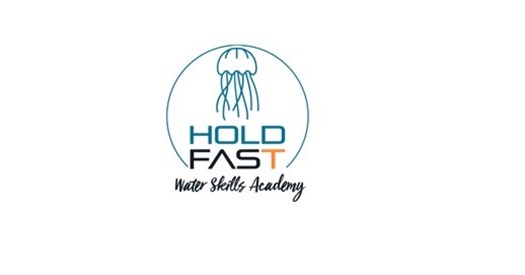 Holdfast Academy
|
alan.jenner@guernseysports.com
The Guernsey Sports Commission has established the Hold Fast Water Skills Academy to help promote water safety and provide a range of training courses for the community to build confidence and skills on and around our beautiful coastline.
Guernsey's historic water safety record is extremely good but with so many people enjoying the seas around our island it is unfortunately inevitable that an accident will happen at some point.
Our research shows that on average each year there are 42 water-based incidents involving swimmers, kayakers and SUPs in Guernsey. However, the biggest percentage of incidents relate to people that did not intend to be in the water. The highest risk factor are people stranded on rocks, cut off from the tide, which is something that with some knowledge can be eliminated, or at least reduced, with the right information.
Our aim is to teach basic water safety skills to all children in Guernsey equipping them with the skills and knowledge to be safe in Guernsey waters.
Water Safety forms an integral part of all of our training courses and sessions.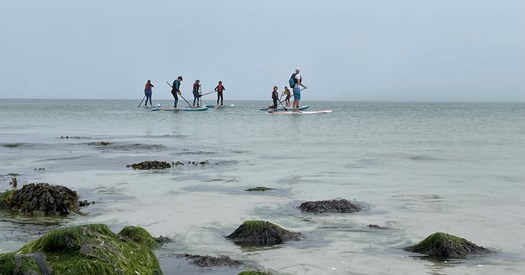 Hold Fast Summer Camp 2023

|

25th July - 31st August

We are holding our first ever Hold Fast Summer Camp in 2023
NOW FULLY BOOKED
When
Every Tuesday, Wednesday & Thursday from 25th July to 31st August
2 sessions per day
Session 1 - 08.30 - 10.30
Session 2 - 13.00 - 15.00
Where
We will operate from Havelet Bay, Pembroke or Ladies Bay depending on the wind/weather conditions
Age Groups
Group 1 - Age 8 to 10 (max 6 per group)
Group 2 - Age 11 to 13 (max 6 per group) 
Group 3 - Age 14 to 16 (max 6 per group)
PLEASE NOTE - AGE RANGES MAY BE MERGED ACCORDING TO DEMAND FOR SPACES.
Family Groups - on request
Ready to Ride (adult SUP lessons) - on request
What's on Offer
SUP - The BSUPA 'Born To' Courses - Born to Ride, Race and Tour (depending on prior experience)

AquaSmart - Water Safety Skills

Guernsey - Life Skills
NB Tides and weather will dictate what we do and where. You will be contacted ahead of your session to confirm the location and activity.
Cost
£15 per session
How Do I Book?
NOW FULLY BOOKED
Questions or Further Information
Please contact alan.jenner@guernseysports.com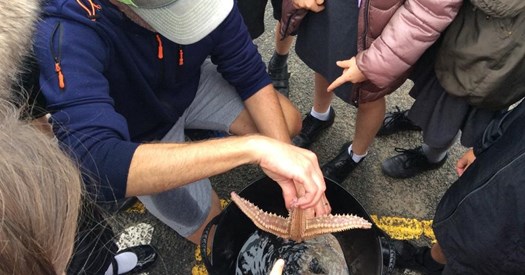 AquaSmart Schools Course
|
We introduced the AquaSmart Schools Course in 2022 as part of Education Services' Cultural Enrichment Programme for Year 4 pupils in all States Primary Schools.
This course has been written in conjunction with Dr. Cliff Nelson of Atlantic Crest, who is a water safety expert based in the UK. We have therefore been able to use, under licence, the AquaSmart water confidence course which includes bespoke professional guidance for Guernsey, covering our unique and dynamic environment.
The pupils receive 3 lessons:
The Guernsey Environment and life skills

The AquaSmart Water safety course

A beach trip applying the skills provided and then enhancing beach and coastline knowledge
We are continuing to grow and develop this offer to primary schools.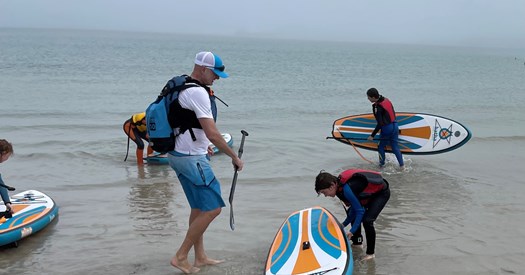 BSUPA Born to Ride Courses
|
The Guernsey Sports Commission offers the British Stand Up Paddle Association (BSUPA) 'Born To' series of courses to juniors.
The Born to Ride course is designed for beginners and will teach how to:
Launch and recover safely (with assistance where required)

Set up paddle, board and leash (with assistance where required) Know how to fall safely and recover to shore using a recovery method.

Have a good basic paddle stroke

Perform a series of turns

Show competence and confidence afloat.

Have an understanding of how weather effects SUP
We can also provide progression through to the Born to Race and Born to Tour courses.
For further information contact info@guernseysports.com 
Our Future Plans
|
We are continuing our work in partnership with other organisations to establish and implement a Water Safety Strategy for the island.
We hope to continue and expand our work with Bailiwick Social Prescribing and other agencies and schools to offer bespoke opportunities based around various water-based activities.
We will continue to provide various water safety training courses and qualifications on-island to teachers and other providers.
We are working on establishing the island's first ever Snorkel Trail which will offer guided or self-guided opportunities at a specific location which is rich in sea life. Working with a dedicated Channel Island Dive School, we hope to offer snorkel courses to train people to guide the Snorkel Trail.
We will continue our work growing and developing Life Skills and Lifesaving courses for adults and juniors.