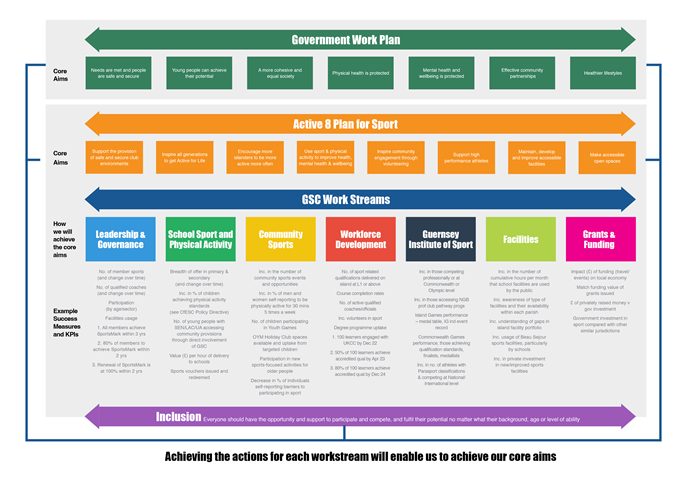 A wealth of evidence exists highlighting the positive impact participating in sport has on a community's mental and physical health and wellbeing as well as the economy.
Sport England have recently updated their Social & Economic Outcomes of Sport Evidence Review.
Our simple objective is to encourage more islanders to participate in sport more often.
We will capture the specific impact of the programmes and projects we run and the interventions we make but it is important to recognise that the Guernsey Sports Commission is only part of the solution. It is our work, alongside that of countless others, particularly the Health Improvement Commission, which could add up to change at a population level.
Although we are an independent organisation, we believe it is important to map the work we do against not only the core objectives of the States of Guernsey's Plan for Sport, but also the wider Government Work Plan, to give assurance that progress is being made and that we are learning, adapting and refining as we go.
We have produced a simple graphic to show how the workstreams in this Action Plan will contribute to the aims of these wider government strategies and some examples of how we will measure our success*.

*NB this document is under regular review