The Guernsey Sports Commission is delighted that it is now an approved Licensed Workshop Partner of UK Coaching, the lead agency for coaching sport in the UK.
We will be running a Multi-Skills Development in Sport Level 2 course this coming Autumn. This is an excellent course for all coaches and specifically those working with young people and within schools. Information on the course is below, but please pay particular attention to the pre-requisite experience and qualifications required.
Costs
£230 for: Teachers, Coaches of member sports or the Youth Commission.
£350 for: Private Providers.
Course Information
Venue: Beau Sejour Leisure Centre
Date: Tuesday 3rd, Wednesday 4th and Thursday 5th September and assessment date to be agreed between assessors and candidates. 
Time: Approx : 9.30am - 4.30pm (TBC)
Pre-requisites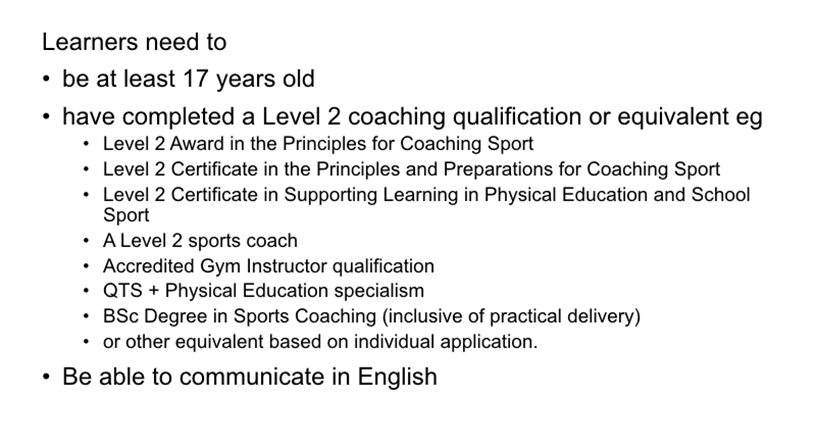 Maximum of 20 participants per course, places will be given on a first come, first served basis.
If you would like to book your place or ask any further questions, please contact info@guernseysports.com