10-Year-old Olivia Atkinson has been named as the winner of the Youth Games poster competition and will now see her design featured on promotional material for the event.
The Hautes Capelles Primary student has won £500-worth of sporting equipment for her school, as well as a £50 Fletcher Sports voucher for herself and a framed copy of her winning poster. Judges were drawn to the bold and bright design of Olivia's poster and her drawings of all the different sports that children will be able to try as part of the event. 
SECOND place was awarded to Lucy Symons, 10, from Melrose while THIRD place went to 11-year-old Ella Tucker from Blanchelande College. They also won a framed copy of their poster design and a voucher to spend at Fletcher Sports.
Lucy's poster featured inspirational messages about the event, including 'make friends', 'try a new sport' and 'I did it'. These messages are now being printed onto ethically-produced wrist bands for the children to wear.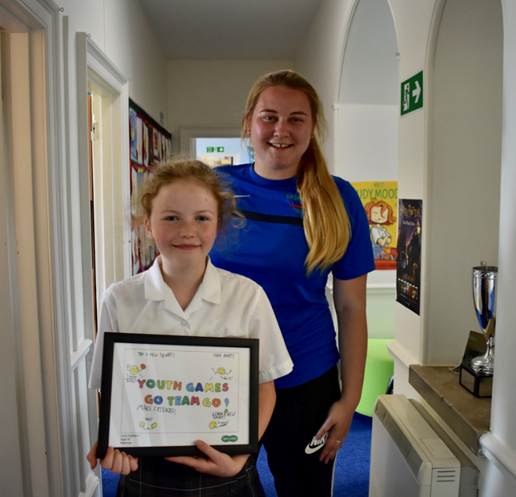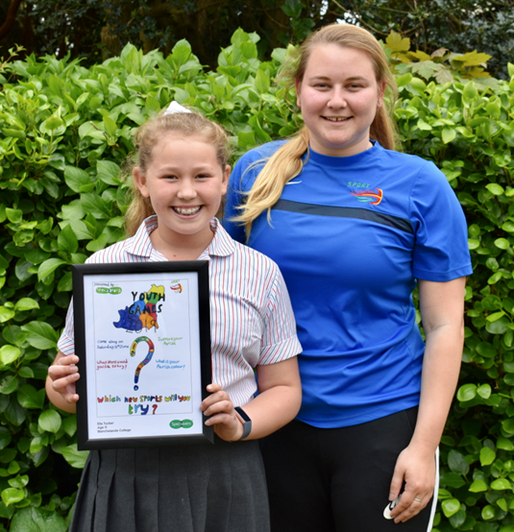 The Guernsey Sports Commission and Specsavers will host the eighth Guernsey Youth Games on Saturday 15 June 2019. Teams representing six of the island's electoral districts will compete against each other in 17 different sports.
Specsavers founder Dame Mary Perkins says: 'We were blown away by the creativity of all the competition entries and it was very difficult choosing a winner. Thank you to all of those who took part and we look forward to seeing everyone at what I'm sure will be another fantastic event.'
The principal aim of the Specsavers Guernsey Youth Games is to promote the value of sport to island children with the emphasis being on fun, fair play and creating a festival atmosphere. It also provides an opportunity for children to try a new sport, meet new friends, build confidence and enjoy a positive sporting experience.
CONGRATULATIONS!